At the restaurant - my two youngest daughters, my wife and me.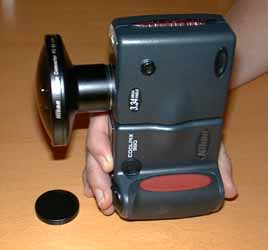 This pano was shot handheld, with my Coolpix resting vertically on the table (see photo). The back cap of the fisheye, placed below the lens, helped rotate around the nodal point. I made two shots 120° apart, my daughter the third, directed towards me.
With the fourth photo facing the table I obtained a nice tablecloth...